TRAINING ONLINE TRAINING ACTIVITY BASED COSTING ANALYSIS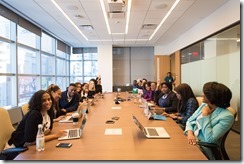 PESERTA TRAINING WEBINAR TRAINING ACTIVITY BASED COSTING ANALYSIS
Apakah anda seorang:
Accounting di sebuah perusahaan?
Bagian keuangan terkait?
Atau karyawan yang ingin mempelajari lebih lanjut mengenai ACTIVITY BASED COSTING ANALYSIS
Tahukan anda mengenai apa itu ACTIVITY BASED COSTING ANALYSIS?
Activity Based Costing merupakan perubahan paling revolusioner dan mendasar dalam teori akuntansi management dan praktek. Berawal dari sebuah metode sederhana untuk melacak biaya produk, metode ini kemudian berkembang menjadi metode baru yang disebut Activity Based Costing dan Management. Dalam pelatihan ini akan dikenalkan beberapa cara pendekatan untuk menangani masalah mendasar seperti pengelolaan biaya, waktu, kualitas, dana dan kendala dengan penggunaan metode ABC.
TUJUAN TRAINING TRAINING ACTIVITY BASED COSTING ANALYSIS UNTUK PRAKERJA
Apakah anda ingin ?
– Mengetahui Definisi Activity Based Costing (ABC) dan waktu yang tepat untuk mengganti metode tradisional dengan ABC.
– Mengetahui Analisis Proses Nilai, Pengkategorian Aktivitas dan Activitas yang menghasilkan Nilai.
– Mengetahui Activity drivers definition, Cost pool development, and direct, step-down & reciprocal allocations
– Mengetahui Cost drivers definition, product costing, and profitability analyses of products, customers, and channels
– Mengintegrasikan Kegiatan berbasis biaya dengan ERP, Link ke komponen Sistem Informasi lainnya, dan simulasi & pengambilan keputusan Kegiatan berbasis manajemen (ABM)
BERITA BAIKNYA pelatihan Training ACTIVITY BASED COSTING ANALYSIS online Zoom
Berita baiknya adalah:
Kami menyediakan pelatihan ACTIVITY BASED COSTING ANALYSIS, dengan tujuan agar memahami konsep dan implementasi Activity Based Costing Analysys.
Mampu melakukan perubahan cara perhitungan biaya dari traditional costing ke model ABC, Mampu mengimplementasikan ABC dalam manajemen strategi perusahaan
MATERI pelatihan Training ACTIVITY BASED COSTING ANALYSIS online Zoom
Materi
1. Apa saja yang akan dibahas dalam Pelatihan
2. Shortcomings of traditional cost accounting
3. Conceptual frame work of an activity – based costing and management system
4. Costing methodology for raw materials, products and services
5. Customer and market profitability
6. Income measurement
7. Process and activity analysis
8. Cost drivers and output measure analysis
9. Cost management
10. Activity – based budgeting
11. Performance measurement
12. Implementation
13. Strategy support
INSTRUKTUR training Training ACTIVITY BASED COSTING ANALYSIS murah
Instruktur yang mengajar pelatihan ini ini adalah instruktur yang berkompeten di bidang Training ACTIVITY BASED COSTING ANALYSIS baik dari kalangan akademisi maupun praktisi.
Jadwal Training Nusantara 2023:
Batch 1 : 24 – 26 Januari 2023
Batch 2 : 14 – 16 Februari 2023
Batch 3 : 20 – 23 Maret 2023
Batch 4 : 14 – 6 April 2023
Batch 5 : 15 – 17 Mei 2023
Batch 6 : 26 – 28 Juni 2023
Batch 7 : 17 – 19 Juli 2023
Batch 8 : 14 – 16 Agustus 2023
Batch 9 : 25 – 27 September 2023
Batch 10 : 10 – 12 Oktober 2023
Batch 11 : 7 – 9 November 2023
Batch 12 : 5 – 7 Desember 2023
Jadwal tersebut dapat disesuaikan dengan kebutuhan calon peserta
Lokasi Training Tahun 2023 :
Yogyakarta, Hotel Dafam Seturan(7.300.000 IDR / participant)
Jakarta, Hotel Amaris Tendean (7.900.000 IDR / participant)
Bandung, Hotel Golden Flower (7.800.000 IDR / participant)
Bali, Hotel Ibis Kuta (8.500.000 IDR / participant)
Lombok, Hotel Jayakarta (8.750.000 IDR / participant)
Catatan :
Waktu pelatihan Dua+1* hari dengan Biaya tersedia untuk Perorangan, Group, dan Inhouse Training, belum termasuk akomodasi/penginapan.
Untuk biaya dan jadwal training harap menghubungi marketing kembali
Investasi training:
Investasi pelatihan selama dua hari tersebut menyesuaikan dengan jumlah peserta (on call). *Please feel free to contact us.
Apabila perusahaan membutuhkan paket in house training, anggaran investasi pelatihan dapat menyesuaikan dengan anggaran perusahaan.
Fasilitas training:
Free Penjemputan dari bandara ke hotel*.
Modul / Handout.
Flashdisk*.
Certificate of attendance.
FREE Bag or bagpacker.